Instagram: @sleepsparrow
Facebook: www.facebook.com/sleepsparrowdesign
Cargocollective: www.cargocollective.com/sleepsparrow
1. What's your story? Where are you from?
Hello! *waves* I'm a Falmouth Illustration graduate now based in Birmingham, UK. I have a big fear of prawns, a love of Sudocrem and I never go anywhere without a hot water bottle (even in the Summer).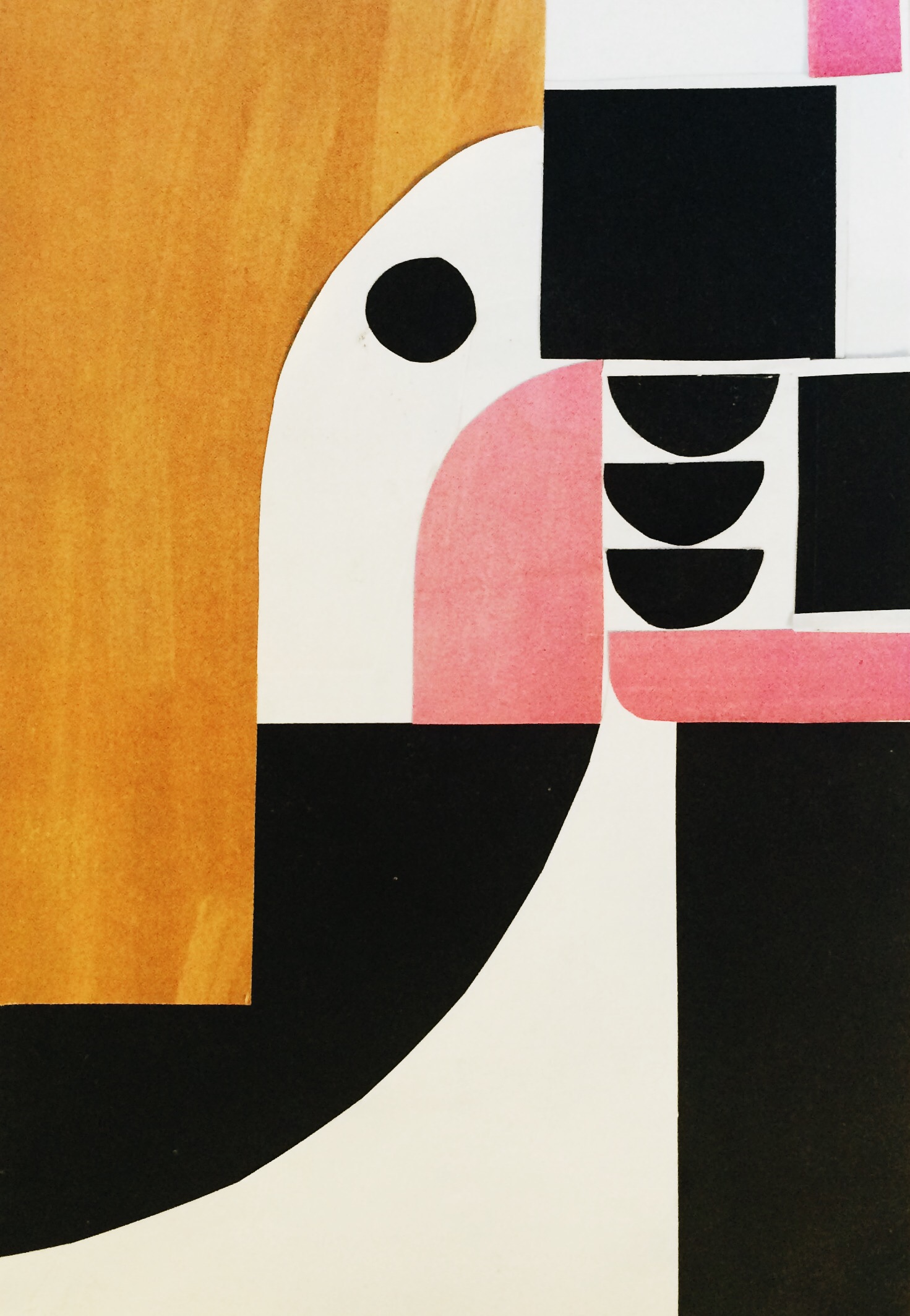 2. Tell us about your aesthetic.
Bold colour, high contrast, an exploration of pattern.
3. What is your favourite medium and why?
Collage! I like to use old magazines from the 60's and 70's because the colours are always a lot richer in texture and vibrancy.
4. What is your artistic process like?
I try to create something every day and often find myself working/creating in coffee shops. I usually start with a palette of colours, cut out some nice shapes and then weave the colours together so they work visually and compositionally. I work very intuitively.
5. Who and/or what inspires your work?
Music is a BIG part of my work. At the moment I'm really inspired by the composers Steve Reich and Mica Levi. I'm also regularly drowning my brain in episodes of The League of Gentlemen. I'm a biiig fan of Brutalist Architecture too.
6. What role does art play in your life? How does it change the way you view the world?
I'm a very reserved and reclusive person and I often haven't got a clue what is really going on in my mind. However, when I sit down and create something it allows me to unravel and understand myself.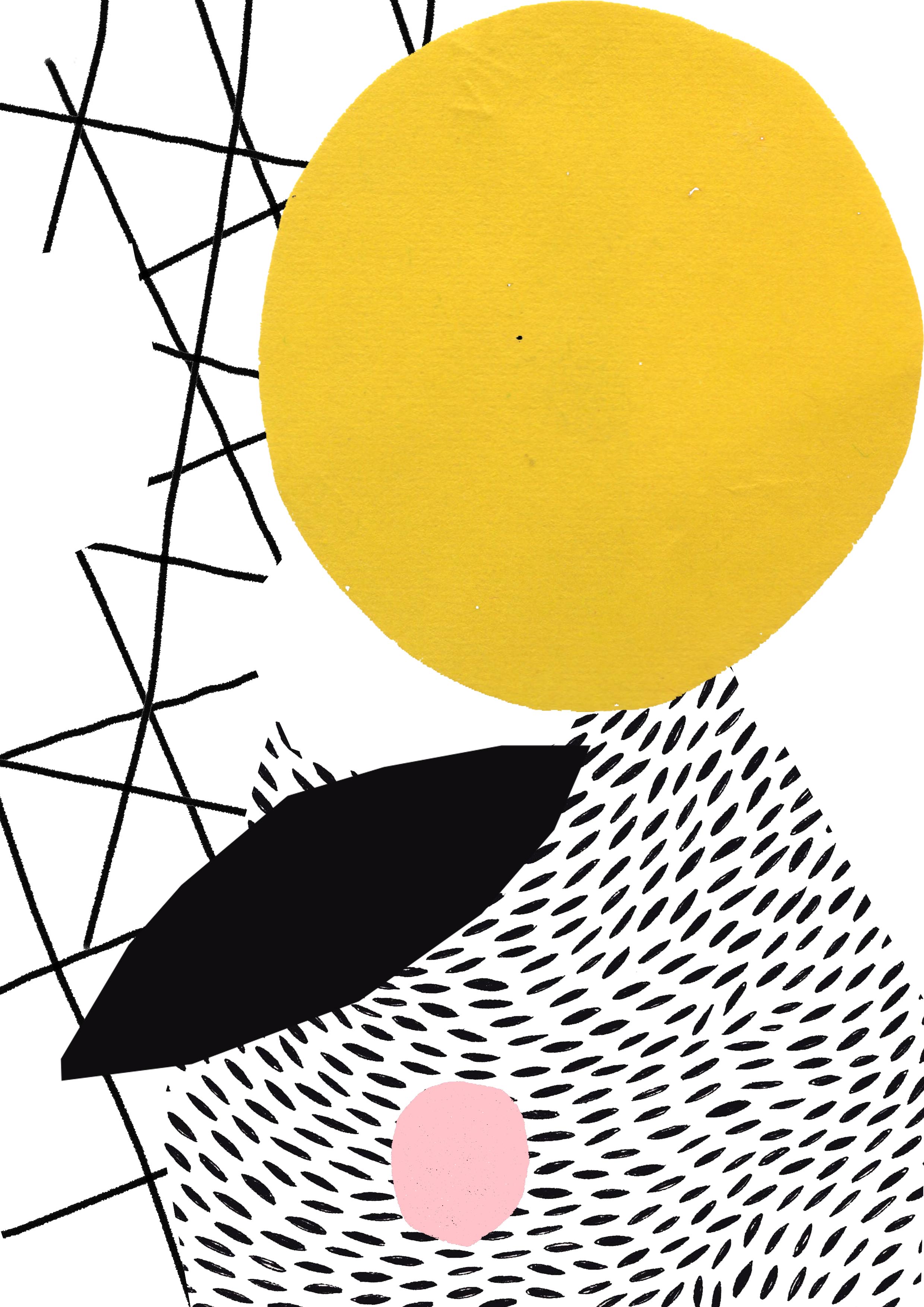 7. Where did you study?
Falmouth University, Cornwall. I studied BA Hons Illustration.
8. Where do you see yourself in five years? Working in an agency?
I would love to work in a creative design studio, or at least be a (fairly) successful freelance designer. I'd love to be making patterns for IKEA 😍
9. What about in ten?
I would love to live in Italy! I recently visited Sorrento and fell in love with the place. Yes, I'll live there with two cats called Lemon and Cello and be a successful designer!
10. What do you hope to achieve with your art?
Satisfying compositions and colour palettes! Things that make your eyes melt.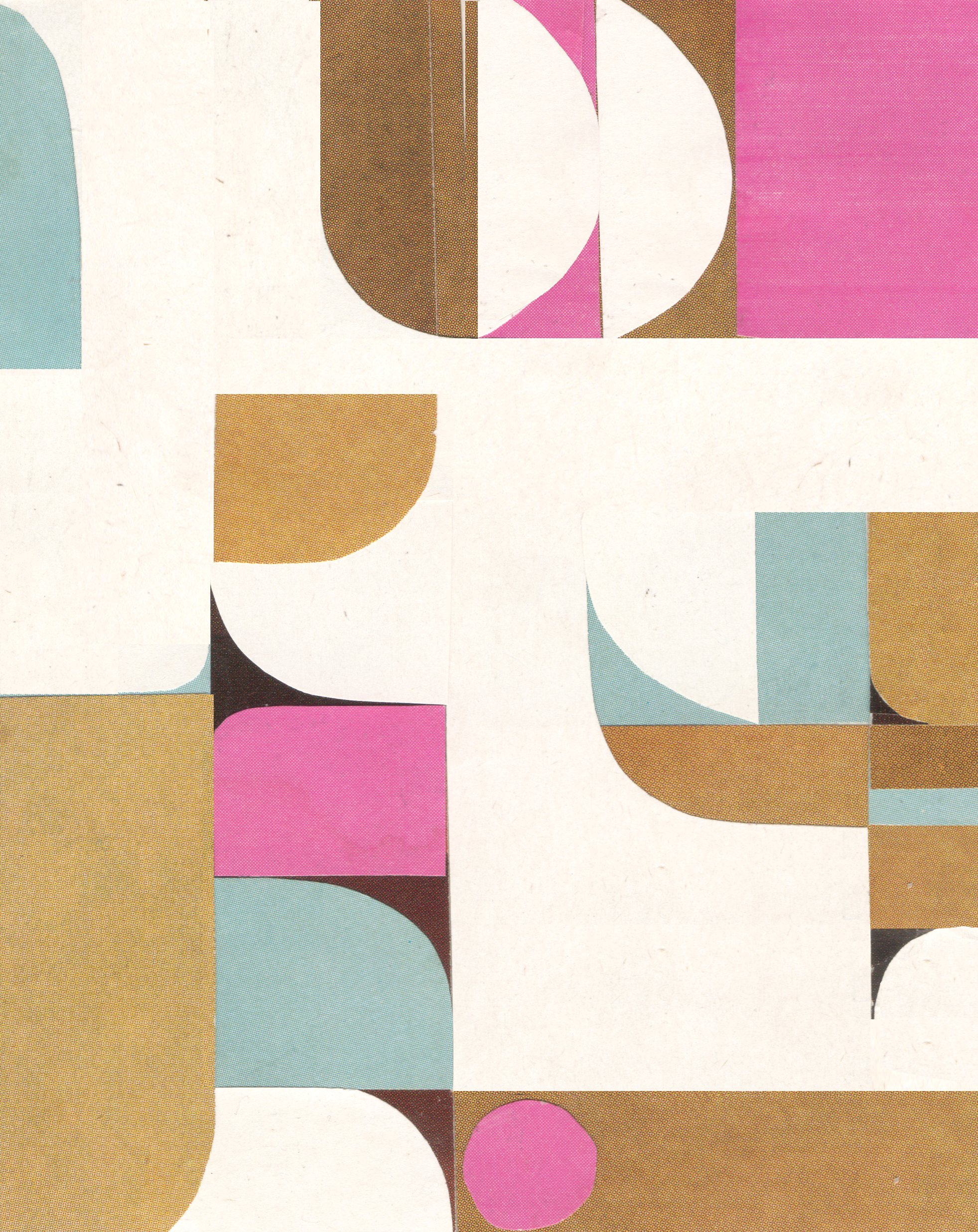 11. Now, tell us a little more about you as a person: what is your favourite food?
Hot Cinnamon Bagels with dairy free butter mmmmm
12. Favourite book?
Lord of the Flies by William Golding.
13. Favourite genre of music?
Definitely can't single one genre out!
14. What are your hobbies?
Collecting ceramic cats, drinking flat whites, listening and discovering music!
15. If you weren't an artist, what would you be?
I'd definitely be working with animals or plants.