Instagram: @muratkalkaman
Twitter: @muratkalkaman
Behance: www.behance.net/muratkalkavan
Dribbble: www.dribbble.com/muratkalkavan
Website: www.muratkalkavan.com
1. What's your story? Where are you from?
I live in İstanbul, Turkey. I started drawing comics when I was little. Then I studied Fine Arts at Marmara University and became a freelance illustrator. Most of my works are in the advertisement and game industry. I develop my own projects with the rest of my time.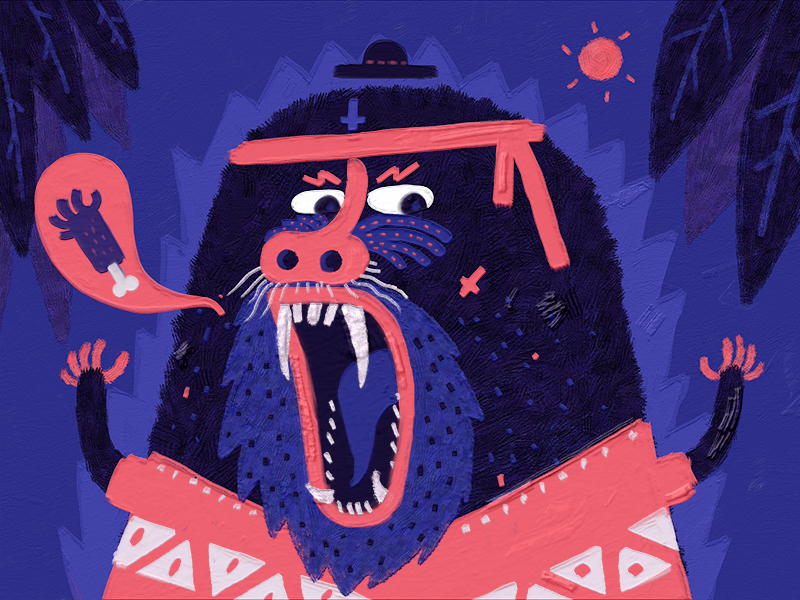 2. Tell us about your aesthetic.
I like to play with colors and texture. Recently I have been doing black and white experiments, too.
3. What is your favourite medium and why?
I've been doing digital illustration for more or less 15 years but recently I also started working on canvas pictures. I'm preparing a series where I carry my digital aesthetics to canvas.
4. What is your artistic process like?
For brands and customers I work in an organized fashion, but for personal projects I improvise a lot. I like the surprises that the randomness brings, it feels more sincere.
5. Who and/or what inspires your work?
I get inspired by mythologies, and mostly nature and unique people.
6. What role does art play in your life? How does it change the way you view the world?
The source of my work is mostly my observations. So for me the creative process continues 24 hours a day. I like to approach events around me like a child. This feeds me. I think the childish mind has the purest kind of creativity, until it's soiled by grown ups. Kids have a mindset that is without moral judgement, full of curiosity and will to experiment. This always makes me jealous, I wish I could always approach life like them.
7. Where did you study?
I studied Fine Arts at Marmara University.
8. Where do you see yourself in five years?
I hope to have opened my own exhibition.
9. What about in ten?
I hope to have opened multiple personal exhibitions 🙂
10. What do you hope to achieve with your art?
I want to create things that mean something to people. To touch their feelings and leave them in an inspired state.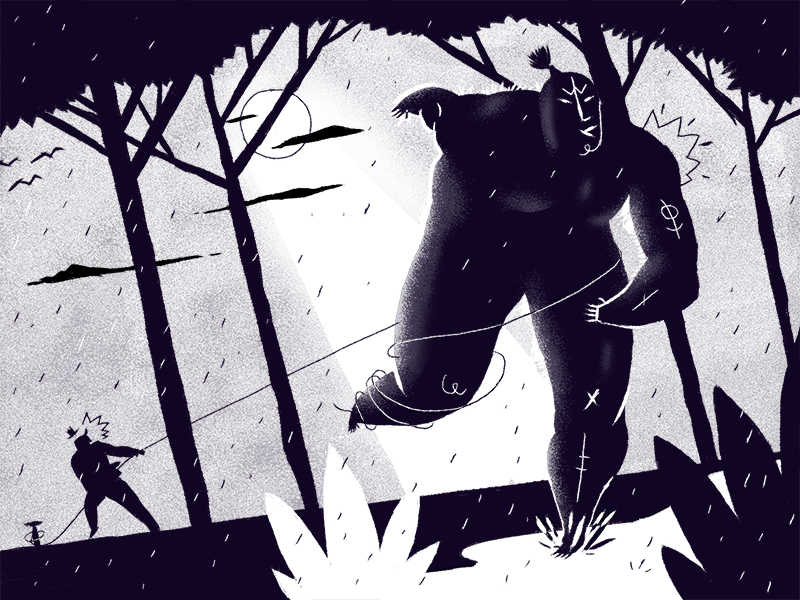 11. Now, tell us a little more about you as a person: what is your favourite food?
I think still meatball and potato.
12. Favourite book?
Notes From Underground / Fyodor Dostoevsky
13. Favourite genre of music?
Depends on my mental state.
14. What are your hobbies?
Playing chess, and video games in RTS and RPG genres.
15. If you weren't an artist, what would you be?
Scientist.