Instagram: @lilykongyuet
Website: www.lilykong.co.uk
1. What's your story? Where are you from?
Hi! I am an Illustrator + designer based in UK. I was born in Newcastle but raised in Hong Kong. So technically I could have become a Geordie! I've been doodling for as long as I could remember. But I discovered Illustration and have been into it ever since.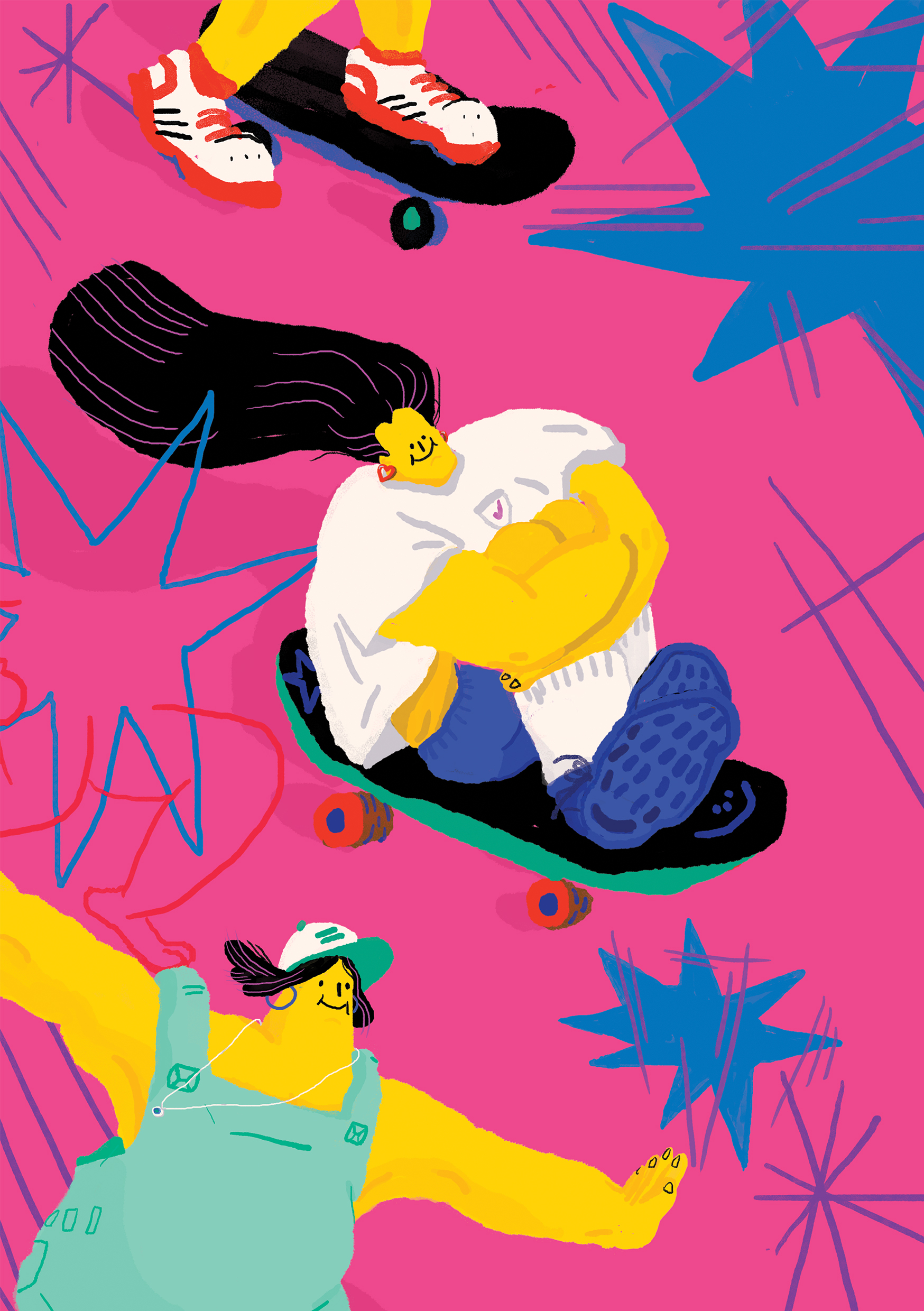 2. Tell us about your aesthetic.
I would say my work is playful and vibey – which usually bodes well with my love for narrative. In my recent work, I am all about contrasting colours, crazy twisted brush strokes, curvy lines and smiley faces. This combination makes up an intense vibe – which is ideal. I also like to keep things upbeat and light-hearted. Working with little precious moments happened in our daily lives makes me happy.
3. What is your favourite medium and why?
I like digital – but I also like to paint and add a little touch of hand-drawn brush strokes in an image. Having something hand drawn makes the work more personal and relatable.
4. What is your artistic process like?
I cannot say there is always one process. For most of the time, ideas snaps and things move on very quickly. I usually start with Illustrator or painting. Then talk to my friends. Talking to my friends about my work is really inspiring. You get so much valuable advice that just completely changes your work. In a great way, of course!
5. Who and/or what inspires your work?
I love to draw a lot of familiar scenes, little handy objects, bouncy dancing people and dogs (of course!)
6. What role does art play in your life? How does it change the way you view the world?
Art is my everything now. Literally every time I hang out with friends, 99% of our chat is about art. It's crazy how much art is involved in our lives. No matter what I see on the street, all I think about is how to draw/present it on paper. Art has also made me become a more generous/kind person. It may sound crazy but since art has no limits and different people do very very different things. I have become more accepting of things – weird things just don't phase me anymore (Okay it doesn't sound like a big thing but it is to me).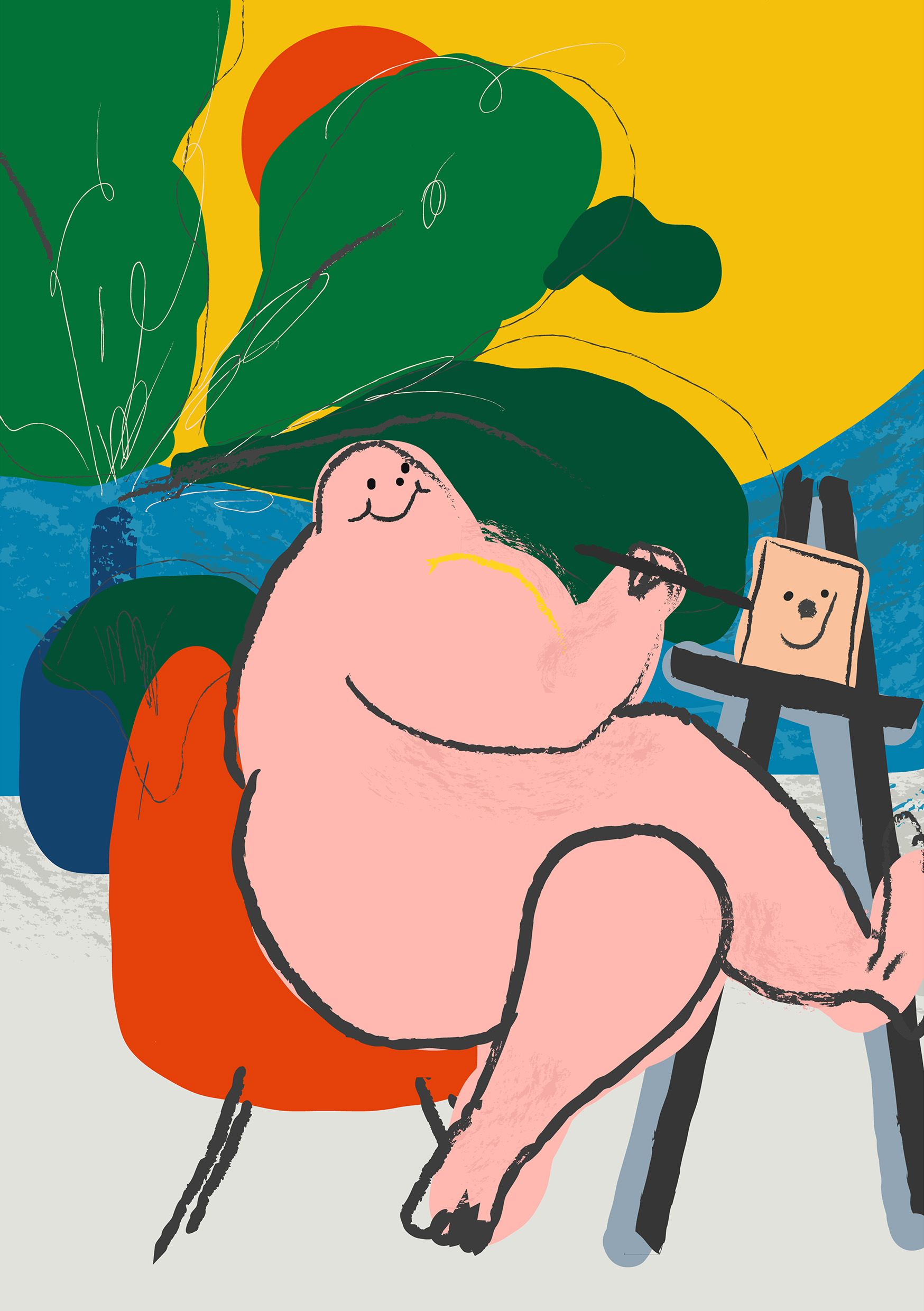 7. Where did you study?
London! UAL! I did my Illustration degree in Camberwell College of Arts.
8. Where do you see yourself in five years?
Huh. Tricky question. I would love to be able to fully support myself working in the art and design industry + living in London.
9. What about in ten?
This sounds like a dream but I would love to move back to my parents in Hong Kong while being able to do all the art stuff I love!
10. What do you hope to achieve with your art?
F A M O U S. Hahaha just joking. I wish my work will make people happy. This has always been the core of my personal work. It is a complicated world we live in. If you get happier for even just a few seconds, that would be the dream.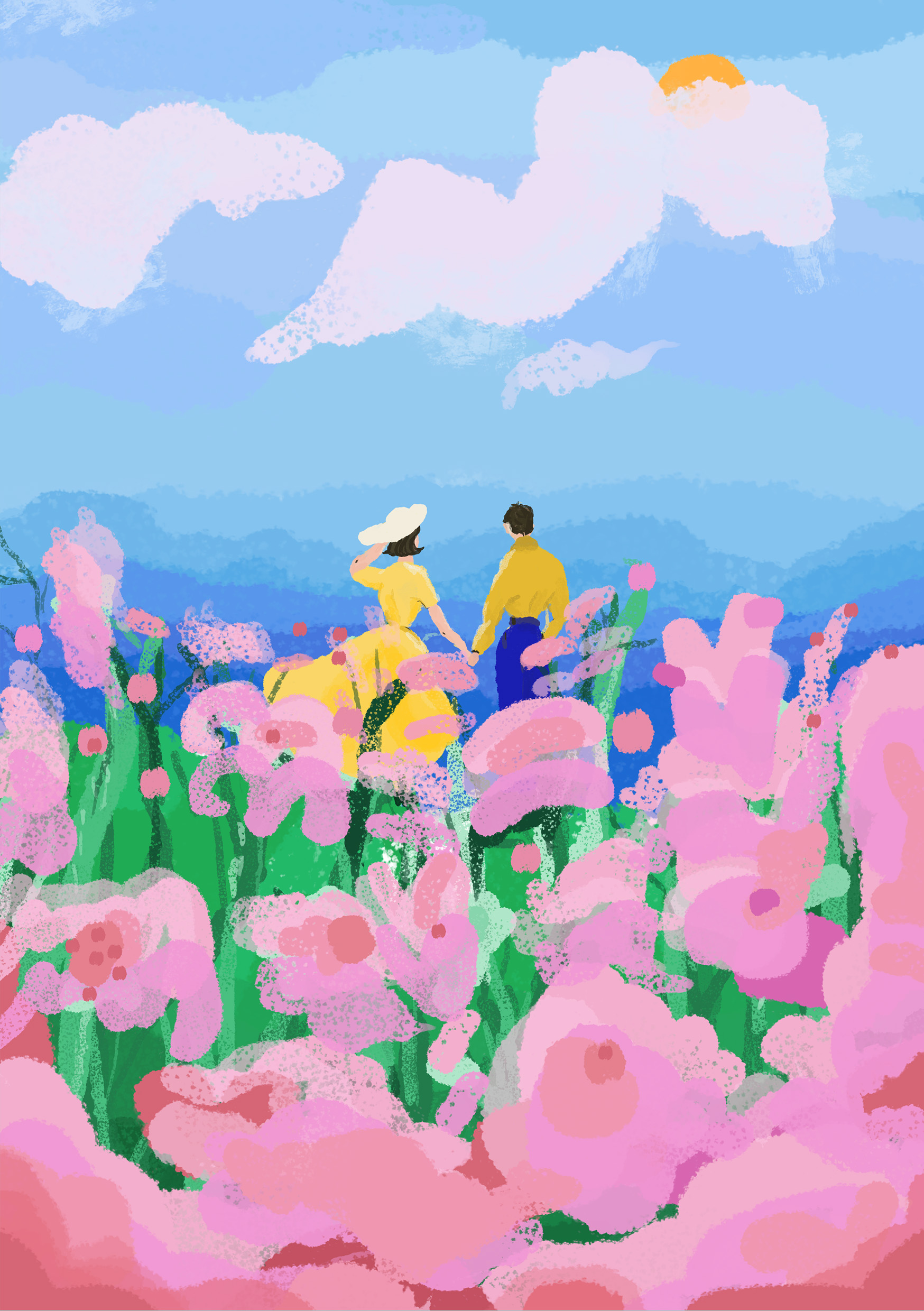 11. Now, tell us a little more about you as a person: what is your favourite food?
Definitely dim sum – I am crazy about them.
12. Favourite book?
My recent favourite is Big Magic by Elizabeth Gilbert. An amazing memoir about courage and having the guts to live a creative life.
13. Favourite genre of music?
K pop haha. No maybe ballads and RNB. I don't know! The only thing i can confirm is I LOVE PARK JUNG HYUN and YANG PA. My muse my babies. Oh but the one I truly want to be married to – GD🔥
14. What are your hobbies?
Other than art stuff, my biggest hobby is reading. Anything fictional or fan fictional! I spent hours and hours reading them – and always refuse to go to sleep if I could not finish the book.
15. If you weren't an artist, what would you be?
I will probably an office lady, squeezed into the tube like sardine every morning.