Instagram: @ju_schnee
Website: www.ju-schnee.com
1. What's your story? Where are you from?
My story started in Austria, where I studied Information Design (BA) and Communication (MA) in my hometown Graz. 2017, I moved to Berlin and that was the beginning of Ju Schnee. I left graphic design in Austria and started with my personal illustrations in Berlin. A lot has happened since then and I am so thankful and happy about my path so far.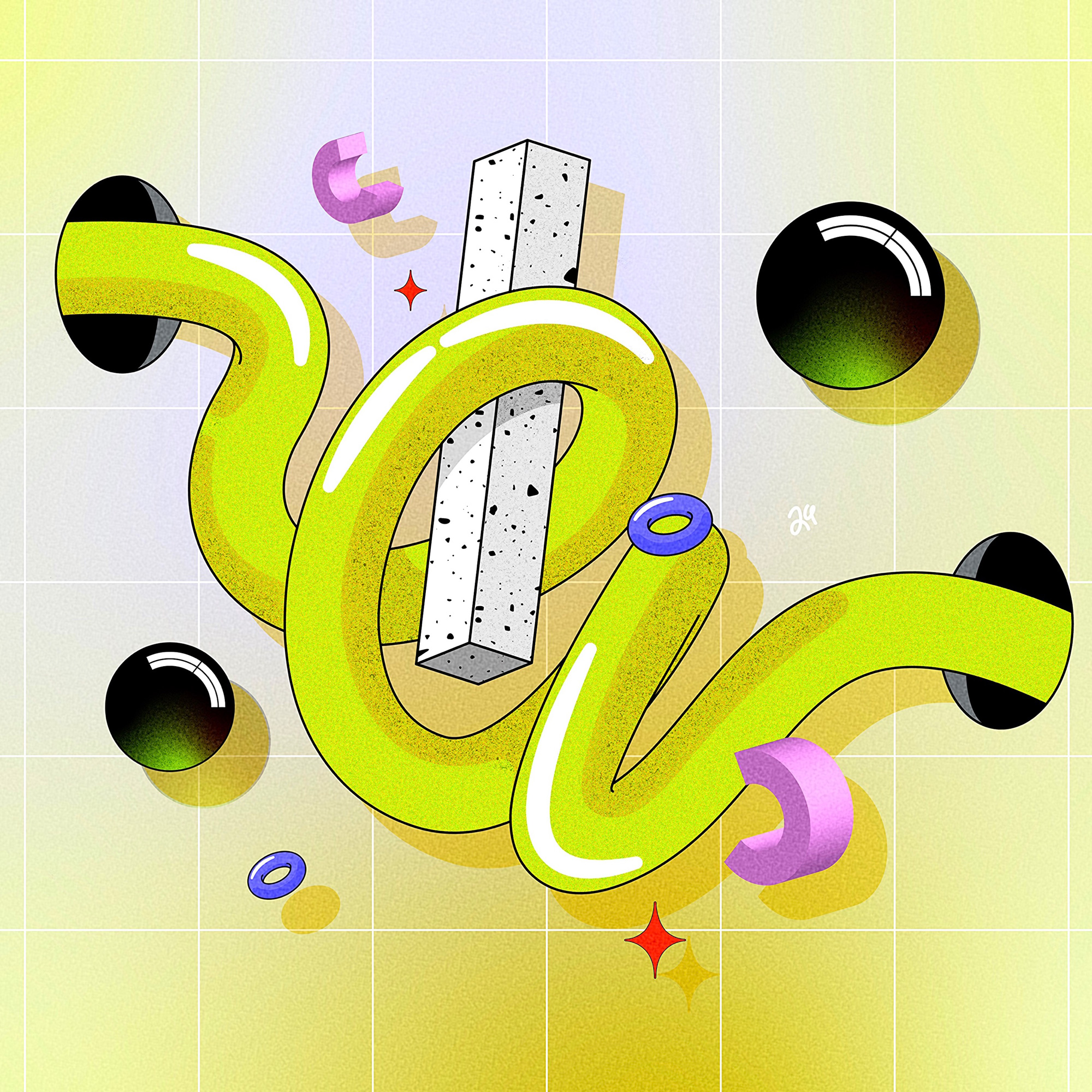 2. Tell us about your aesthetic.
I am in love with shapes, colors and textures. Bauhaus, Memphis, Japanese Graphic Design and Surrealism were the most formative movements for my work. That's why I work mostly with abstract and vibrant elements. Whether it's an animation, a mural or an installation. I incorporate my shapes in every piece of my work. For me, it's magical to tell a story just with abstract elements and special textures.
3. What is your favourite medium and why?
I would say "the room". As I work interdisciplinary, a random room is a perfect medium to show my work. You can do a three-dimensional installation, a mural, AR or projections.
4. What is your artistic process like?
First I always start with an idea. After I found my idea I start with colors and shape different objects so it fits the story. Then I continue with special textures and effects until it feels like there is enough to tell the idea.
5. Who and/or what inspires your work?
I am highly inspired by surreal artists such as Ernst, Magritte or Miro. It's always nice to look back and realize the cleverness and finesse of these artists. I love the irony and metaphoric messages they played with and that's also something I always try to incorporate. Also, I like to look at the current trends, like to stay up to date through art festivals or talks and go to galleries.
6. What role does art play in your life? How does it change the way you view the world?
A big one. Art is my way of communication. I can get emotional when looking or interacting with artwork and also I love to communicate through my illustrations.
7. Where did you study?
I studied at the University of Applied Sciences in Graz/Austria.
8. Where do you see yourself in five years?
That's always a tricky question that I can not answer. I hope to get a bigger step into the art world and show my work internationally. If it's in Berlin or somewhere else – we'll see.
9. What about in ten?
In ten years I hope the world will still be a nice place to live and work in. I hope I am happy and save with my family and enjoy life.
10. What do you hope to achieve with your art?
With my art, I hope I can reach a lot of people and move something in them. I want them to take a moment and think and maybe also rethink. And that I want to achieve in a playful and fun way that should not be dry and boring to experience.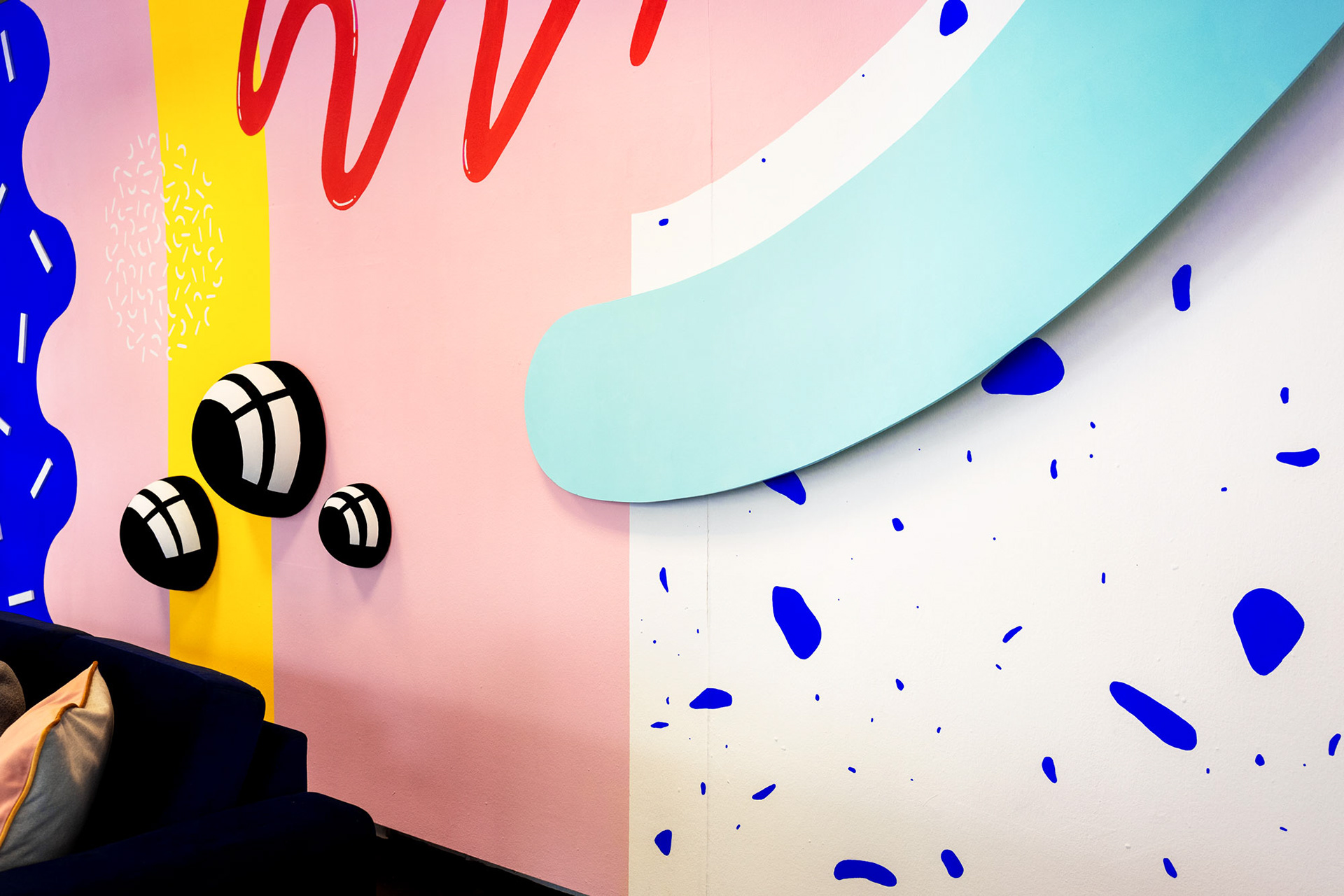 11. Now, tell us a little more about you as a person: what is your favourite food?
I know it's basic, but it's pasta with tomato sauce. I just love it. 😀
12. Favourite book?
There are a loooot, but sorry, it just has to be Harry Potter. At least that's the only series I binged in such a short amount of time as a teenager and it's still such a great story, isn't it?
13. Favourite genre of music?
Synthie 💖
14. What are your hobbies?
Traveling, creating, eating, yoga.
15. If you weren't an artist, what would you be?
Definitely a yoga teacher.