Instagram: @helico_studio
Facebook: www.facebook.com/helicostudio
Behance: www.behance.net/celinebert321d
Tictail: helicostudio.tictail.com
Website: www.helico-studio.com
1. What's your story? Where are you from?
My name is Céline. I am a graphic designer and an illustrator. I have been living in Paris for four years but I am from Brittany, just near the sea. I created Hélico Studio a year ago, a studio dedicated to graphic design.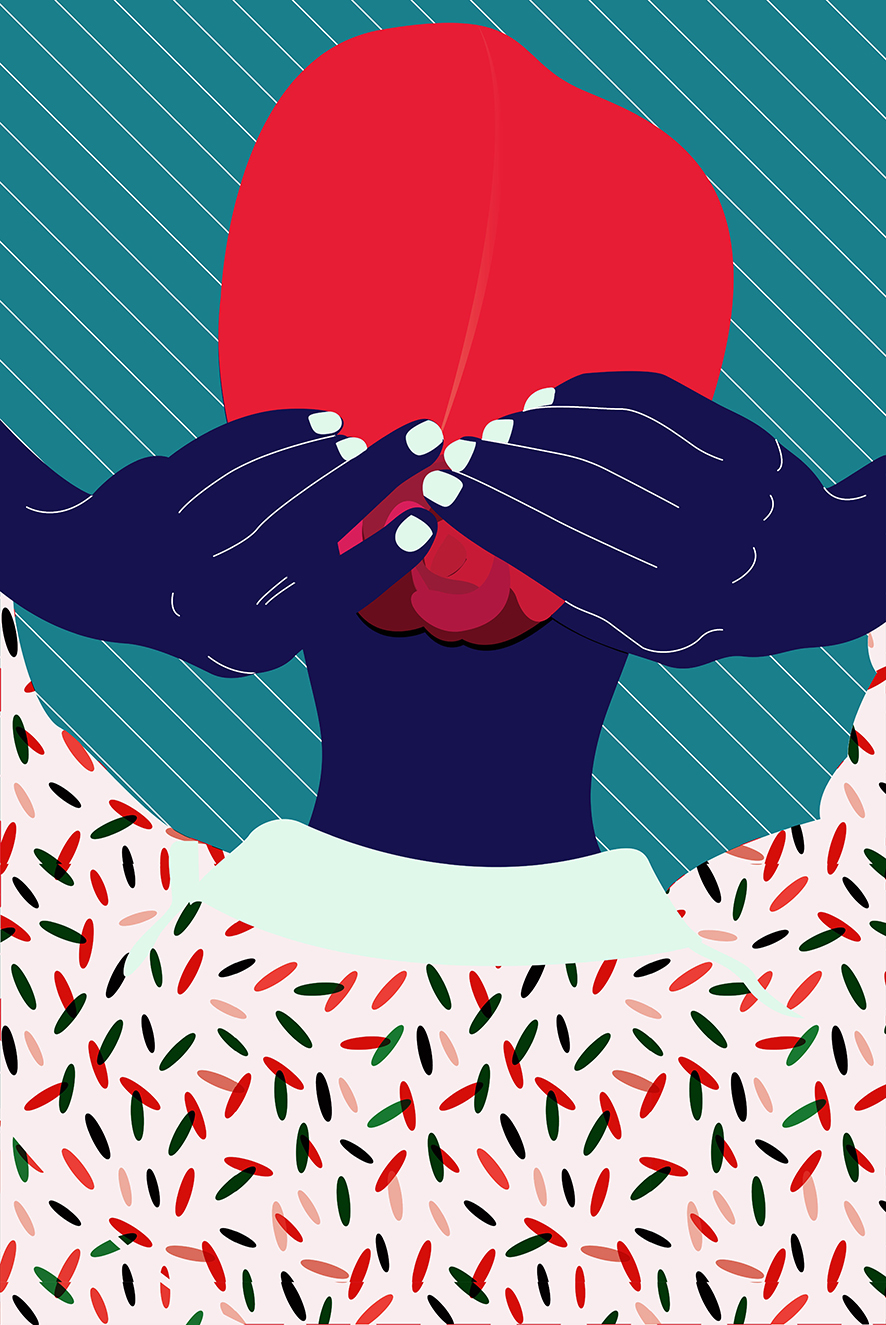 2. Tell us about your aesthetic.
I am still defining a proper style and I am always questioning my graphic choices to know exactly where I want to go. For now, my work is essentially focused on colors and lines. Indeed, I love working on colours.
3. What is your favourite medium and why?
I mostly work on Illustrator and with a tablet. It allows me to work faster and to correct my work easily if I don't like it or if I have to change a detail. I like the numeric art accessibility, the fact that a good idea can be easily translated, just with a stylus and a computer.
4. What is your artistic process like?
I save a lot of pictures that I found inspiring, tissue movements, body positions, images about interior design with colours that speak to me. My ideas come from these images and then, my imagination does the rest. I try things, then I come back to them two days later. I am not someone who enjoys working in a rush. I like to let the image comes to fruition.
5. Who and/or what inspires your work?
I live just next to a library, Le Monte en l'Air, which is an amazing library. When I am out of ideas, I just go wander in there, I love it. Otherwise, like a lot of designers, everything inspires me : a paper color or an old picture that we recovered. I believe I also love searching into old fashion archives, but it comes from my costume designer background.
6. What role does art play in your life? How does it change the way you view the world?
Art has always been essential in my life. I always knew that it would be my job, and the idea to create something beautiful or to translate a message into an image is what I have a particular interest in.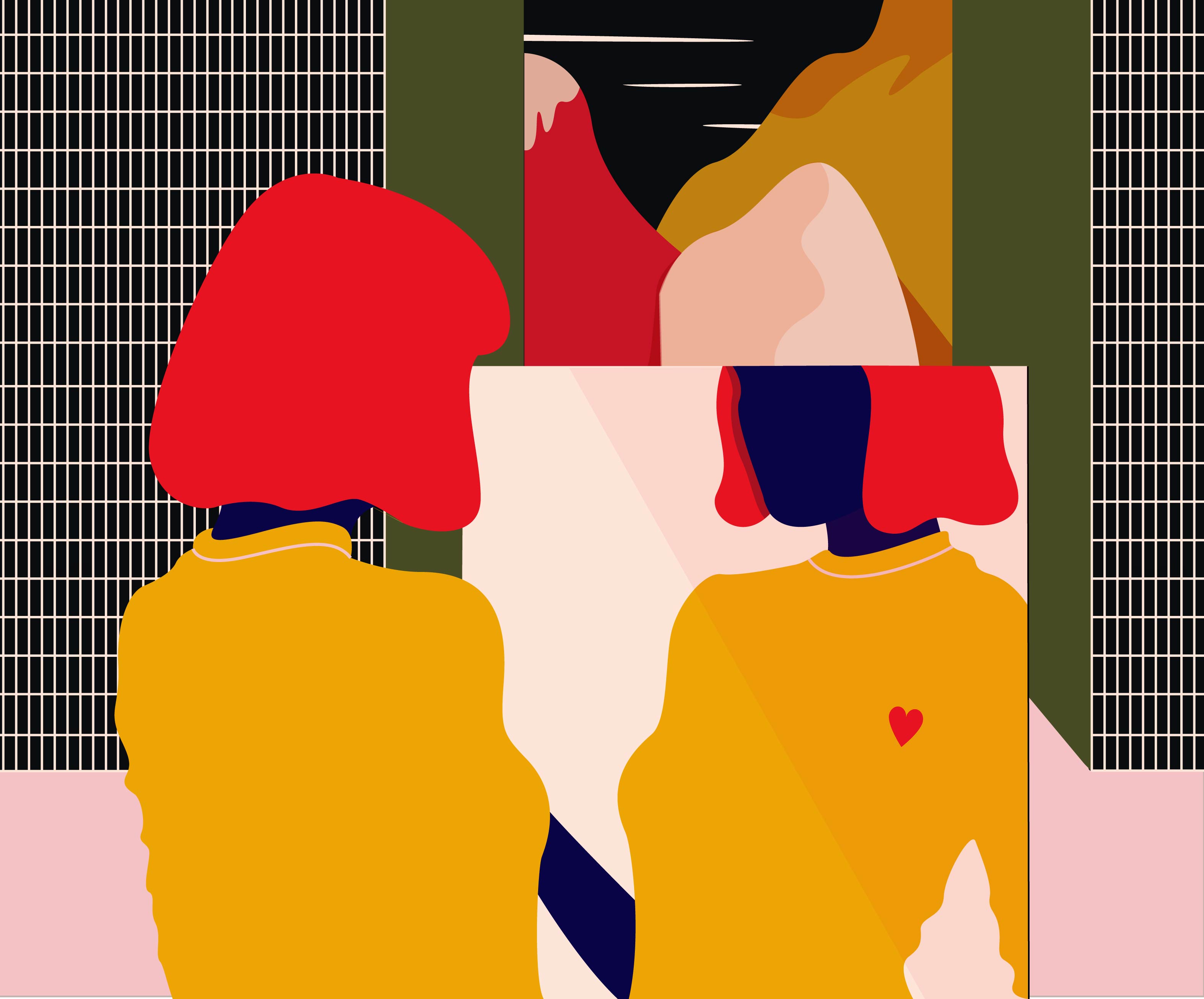 7. Where did you study?
I went to LISAA, an art school in Paris and before that, I did a costume designer formation. I've always wanted to work in a sector where I could use all my creativity.
8. Where do you see yourself in five years?
I see myself having always my own studio, working to expand its horizon as well as developing the artistic direction and the designs. I also picture myself collaborating the medias at some point.
9. What about in ten?
The dream would be to be able to work while travelling. I can picture myself creating designs in Brazil, on the water edge !
10. What do you hope to achieve with your art?
I do not really seek anything with my illustrations. I just create beautiful pictures for eyes pleasure and because I enjoy it.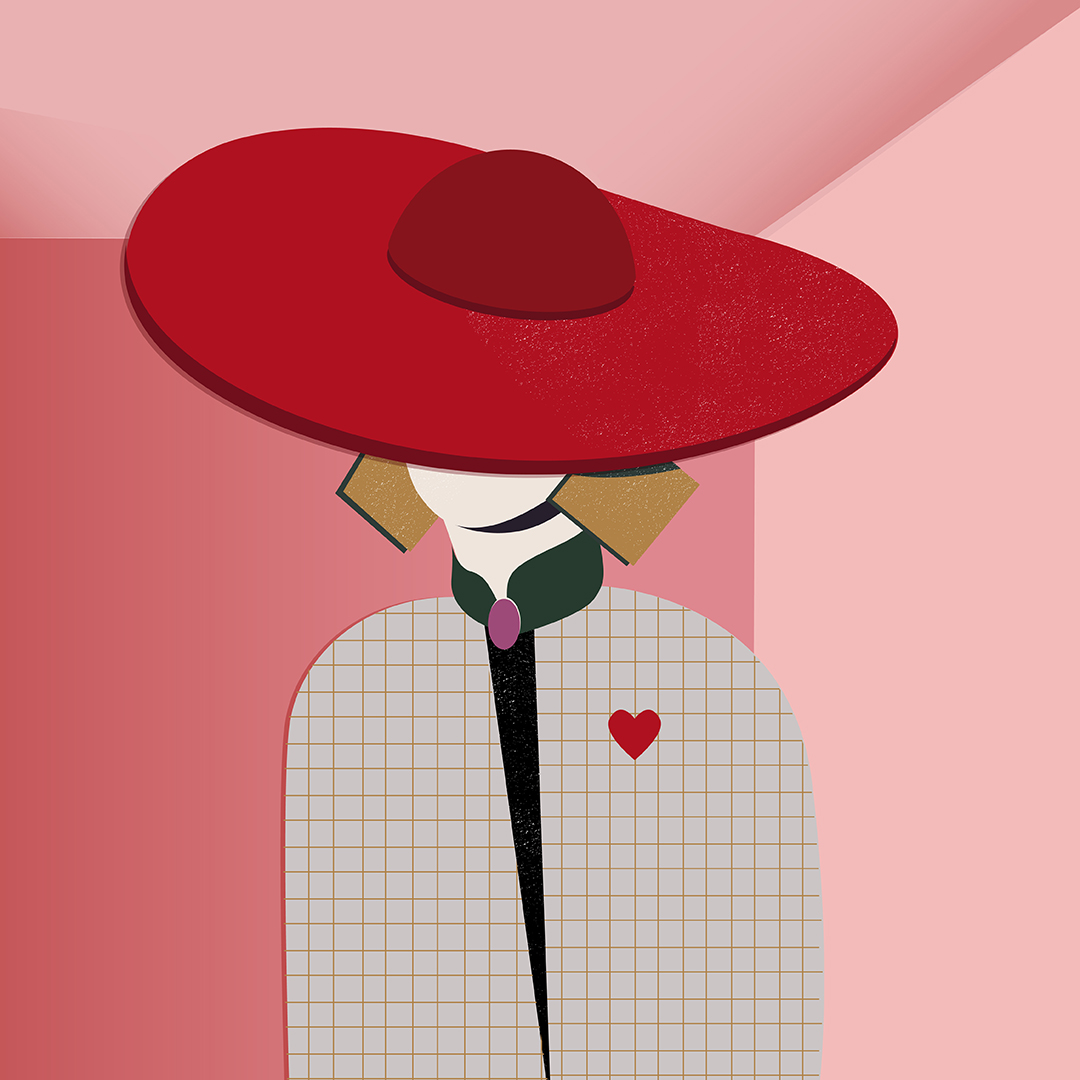 11. Now, tell us a little more about you as a person: what is your favourite food?
Ha ha, I love tartiflette, which is a typical french dish cooked with potatoes, bacon and mostly a lot, a lot of reblochon, a type of cheese that you melt on the potatoes. I should actually create an illustration about it 😃 !
12. Favourite book?
I do not have a favorite book. Sometimes I will read a lot and sometimes I won't even open a book because I don't have time for it. At the present time, I am reading « Mémoire d'une jeune fille rangée », written by Simone De Beauvoir. I never had time to begin the reading but her theory – as a woman – about existentialism is something that I have a lot of interest in.
13. Favourite genre of music?
I have very different tastes in music. For example, when I am working, I listen FIP radio, which is an eclectic radio. But I also trust my boyfriend, who is such a meloman.
14. What are your hobbies?
I am passionate about contemporary theater and all the artistic energy that surrounds it. If one day I am lucky enough to create a visual identity for a theater, it would be a major step for my work. The work of the designers Malte Martin or Frederic Teschner keep fascinating me.
15. If you weren't an artist, what would you be?
I don't know. I don't even really see myself as an artist. I think I would have like to lead an exploratory gallery or something like that. With a friend of mine, we dream about buying an old castle, to mend it and turn it into an atypical place where we would throw exhibitions, concerts and where our friends would enjoy to spend their summer. A utopical thing in sum.