Instagram: @cloudy_thurstag
1. What's your story? Where are you from?
I have always been an art lover so in order to incorporate it into daily life i decided to study design back in 2007. This was the first step of doing what I love.
I started illustrating full-time at the beginning of 2015 as a side project for myself. Of course that wasn't the first time I touched a pencil, but at that point in my life I wanted to do it professionally and share it with the world.
I think my artistic style started happening for me after roughly 6 months of researching, trying different techniques and telling myself not to be afraid to fail. I was doing online classes and connected with other artists more regularly.
After getting recognized for my style of illustration, I thought I had arrived developing my style. But it is an ongoing organic thing. Change is good.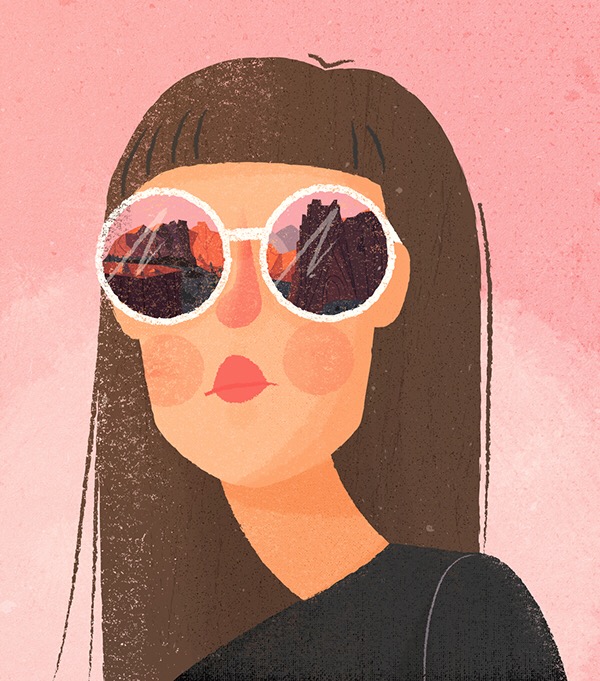 2. Tell us about your aesthetic.
I love vintage illustrations, somehow the worn off character of colors and textures captured my eye and I wanted to include it into my illustrations. I love sleek home decor and pastel colors, mostly green nuances.
3. What is your favourite medium and why?
My favorite medium is working digital. It's the most convenient way when you want to work and having not to be afraid of making mistakes. I remember these days when I had to paint/ draw something over and over again because the ink dripped, or something wasn't in the right position. Also you can do great things digital nowadays, like recreating different media all digitally or combining textures.
4. What is your artistic process like?
It could happen any moment that an idea or an inspiration comes my way. I either take photos or sketch the rough idea into my sketchbook. When the idea is put down I sometimes develop that idea further, if I think it's missing anything.
For most of my illustrations: From there I take the sketch to my computer (Mac) and start illustrating the idea in illustrator just with outlines. Then comes the tricky part: Choosing the right colours so everything is harmonic and supports the idea. This can take a couple of hours 🙂 when the layout, position and colour are worked out I transfer everything over to photoshop and start adding shades and details. Then I add textures to the different bits of the illustration. Lights and low lights for the scene are going to be added at the very end. Lately I have been using an iPad Pro with the apple pencil to sketch and finish artworks. For that i use mostly the app pro create.
5. Who and/or what inspires your work?
I take inspiration from daily life, really but when it comes to the illustration style I am highly influenced by old vintage illustration and advertising also children's art. Other artistic influences are music and film such as films of Wes Anderson, Woody Allen or David Lynch and music from Radiohead, White Stripes, Arcade Fire. Photography from everyday life.
6. What role does art play in your life? How does it change the way you view the world?
Art makes me think, makes me see things differently and cause many emotions. I work every day with artistic eyes, scanning everything from colour to design aesthetics.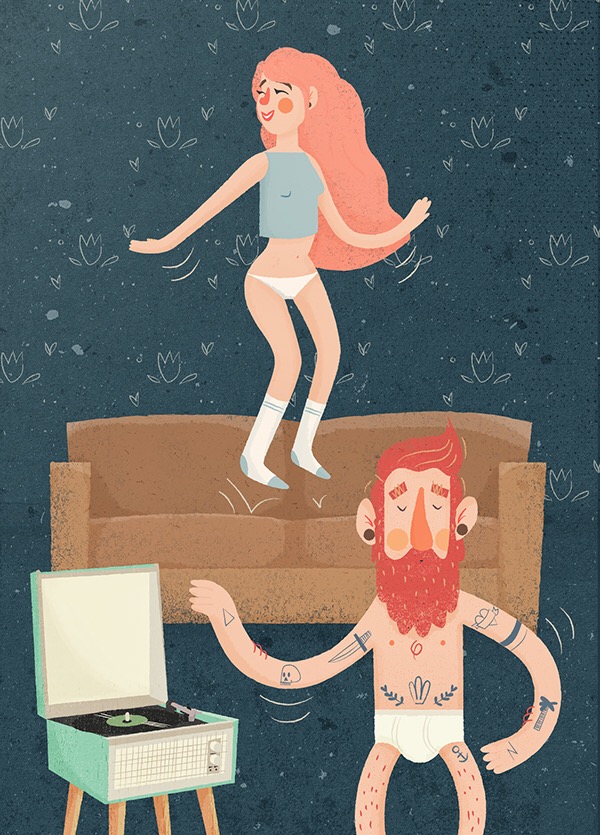 7. Where did you study?
I did not study illustration. I'm all self taught with a design background.
8. Where do you see yourself in five years? Working in an agency?
Well in 5 years I hope to have a great client base so I can work as an illustrator full time. I already work in a design agency as an art director/ designer.
9. What about in ten?
In ten years,… I really want to explore more countries. So maybe I'll be living America.
10. What do you hope to achieve with your art?
I want to express myself and make people feel something.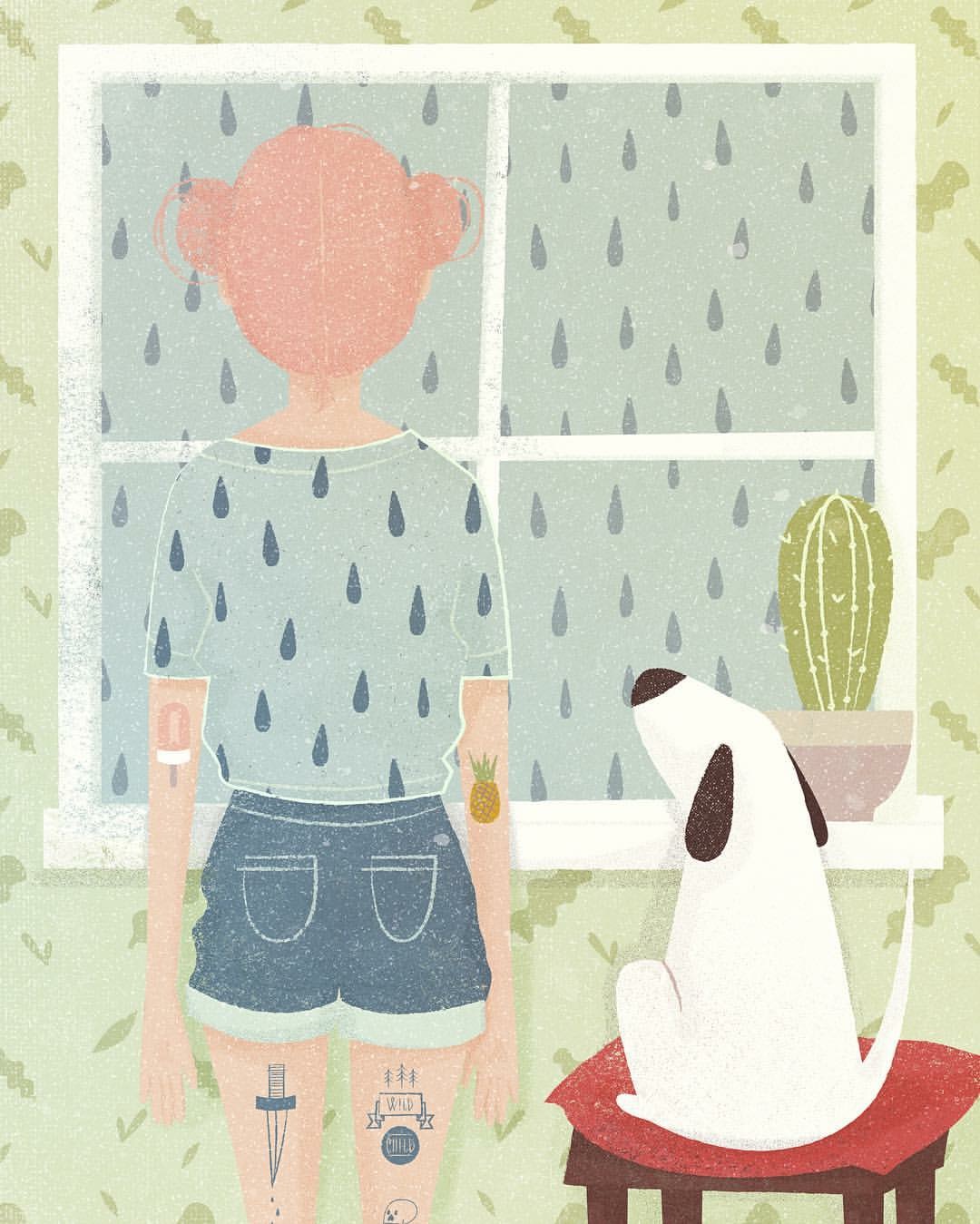 11. Now, tell us a little more about you as a person:
what is your favourite food?
Easy, pasta in all variations 😊 but vegetarian. I also love avocados!
12. Favourite book?
"Everything is illuminated" by Jonathan Safran Foer.
13. Favourite genre of music?
I like rock music and classical music.
14. What are your hobbies?
"I'm so crafty, I sweat glitter", I like creating stuff with my hands like sewing or embroidery.
15. If you weren't an artist, what would you be?
Probably a teacher for arts.