Instagram: @__wrk__
Website: www.wrk-design.de
1.Whats your Story? Where are you from?
We are Andrea Weber and Damoun Tamir, two Girls from Germany and founders of WRK Design. After finishing our Bachelor of Arts in Design, we decided to start our own business, focused on tactile Design. We are proud of what we achieved so far and are hungry for more. Our Story has just begun, it feels like only the first is written by now and there are countless pages left, ready to tell a great story with up and downs and hopefully – a happy end.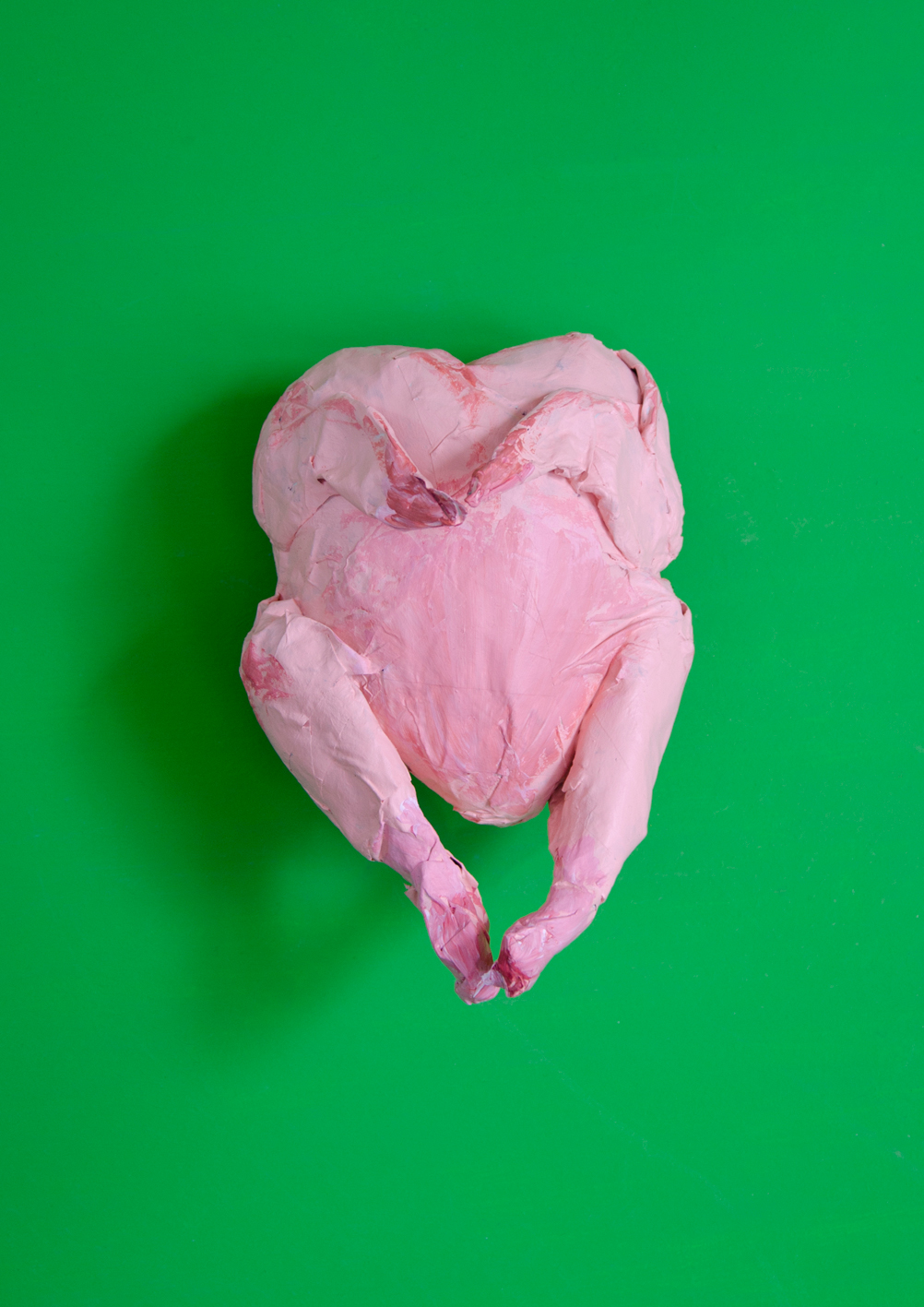 2.Tell us about your aesthetic.
We work offline, with our hands and minds. Digitlisation is the last step in our work progress. We do not use a computer to accomplish a handcrafted look, we actually use our hands to create illustrations with all our senses. The result is something you can actually touch and feel.
3. What is you favorite medium and why?
We are working with paper, plasticine, food, metal, wood, stone, cats and a lot of 'UHU'. There are no limits at all.
4.What is your artistic process like.
Idea, concept, planning, creating, final touch, finishing the project. That´s how it should be. But it´s more like: Idea, concept, planning, creating, not happy with the result, start all over again, new concept, creating again, work till midnight, result is better but not perfect, time is running, no sleep, no food, no social life, finishing the project in time, eating sushi and chocolate, being happy.
5. Who and/or what inspires your work.
Everything and everybody. Besides using the internet to receive some basic information about the new subject, our daily life inspires us the most. After hours of fruitless brainstorming, a simple walk to the supermarket can be the best source for new ideas.
6. What role does art play in your life? How does it change the way you view the world?
Art should make you start to ask questions. A simple "Why?" is enough. You walk into a room and there, in the middle of the room, somebody made a cityscape entirely out of couscous. You think, "WTF" and maybe "I could do that by myself, but I didn´t." It fascinates. Makes you wonder. It inspires you and eventually you may ask yourself, "Could I do something similar?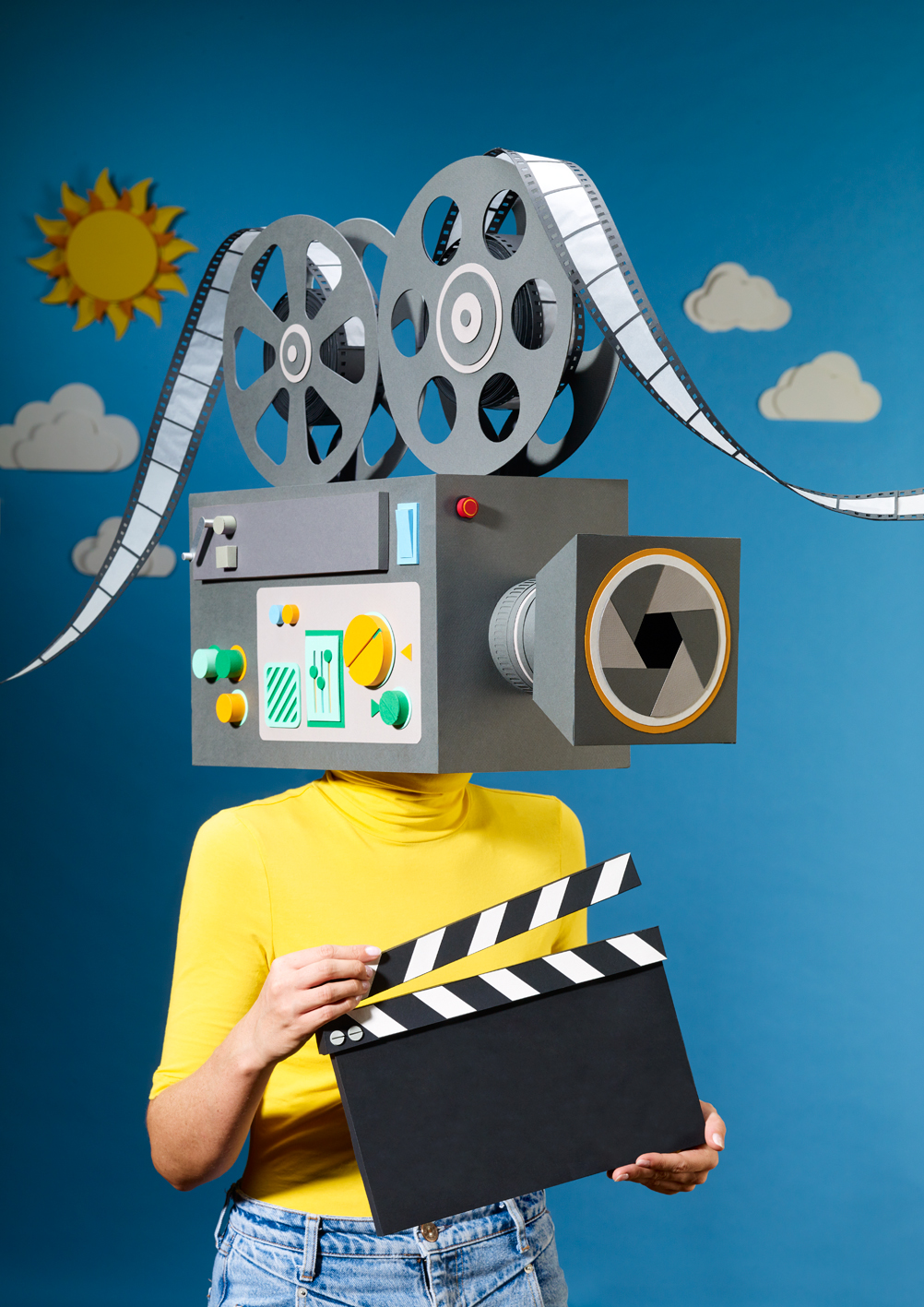 7. Where did u study?
In Dortmund, Ruhrpott, (west) Germany.
8. Where do you see yourself in 5 years? Working in an agency?
Having Half way fulfilled our 10 year master plan.
9. What about in ten?
Accomplished our 10 year master plan to rule the world. But no worries, the tactile world only. (;
10. What do you hope to achieve with your art?
Make people happy. As simple as it is. Even if it is only for some hours, minutes or seconds. When showing our illustrations to somebody, and she or he is smiling and happy with the result, we are happy too.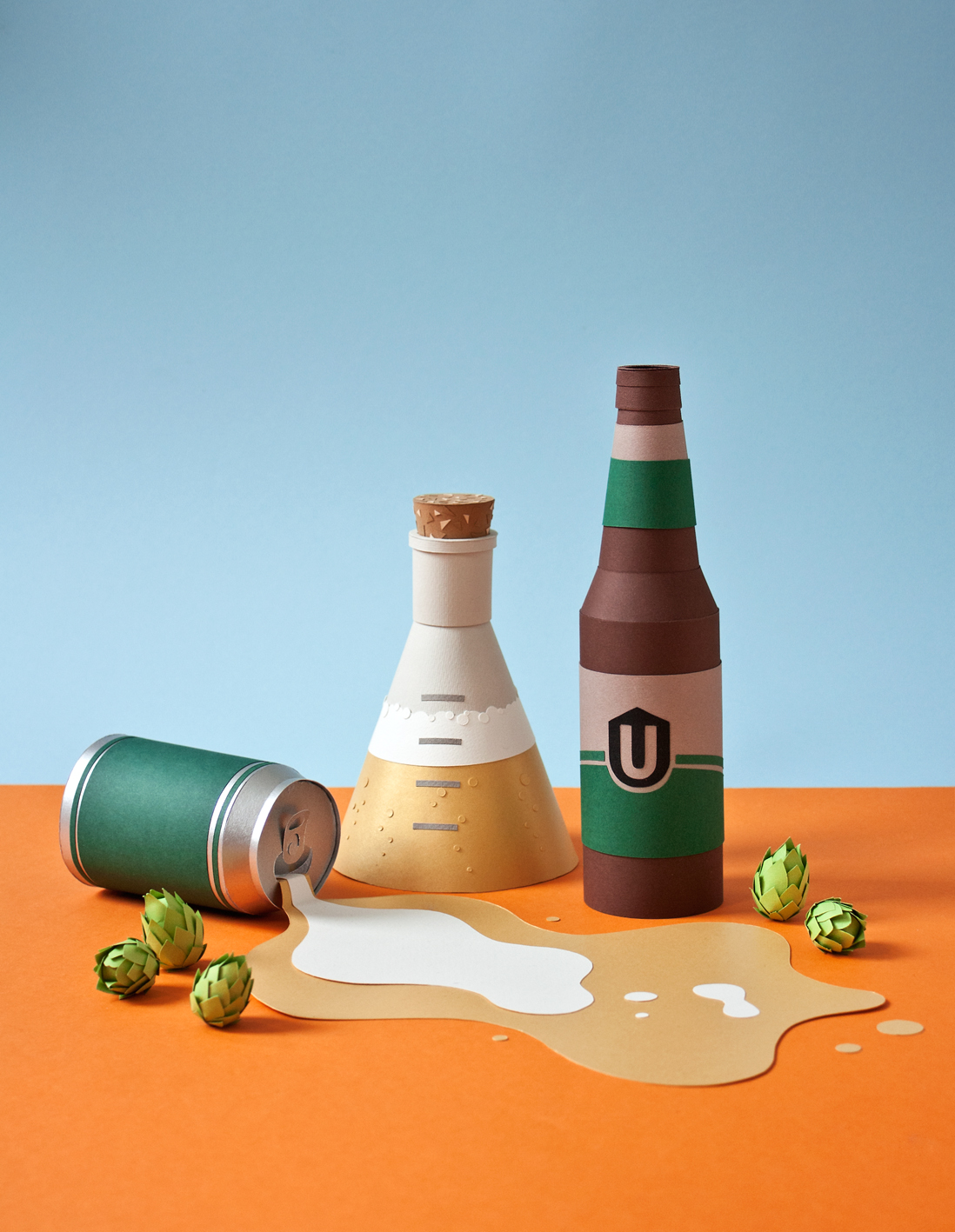 11. Now, tell us a little more about you as a person: what is your favourite food?
Andrea:Thai food.
Damoun: Indian food.
12. Favourite Book?
Lots of visual stuff, we love the books by Gestalten Verlag like "Papercraft" 1 and 2, or "Tangible" and "Tactile". These Books gave us a lot of input in the course of our studies. Furthermore we like books by Haruki Murakami – or autobiographical stuff like "just kids" by Patti smith.
13.Favourite genre of music?
Music plays a major role in our daily working life and we have our own playlists on spotify and soundcloud. We love Fat Freddys Drop , Alt–J , Quanatic, Feist, or the XX.
14. What are you hobbies?
work, work work,work,wrk. 🎶
15. If you weren´t an artist, what would you be?
A designer. (;